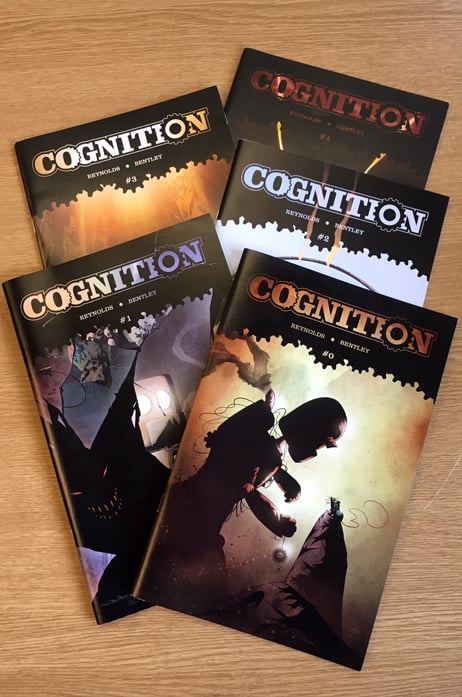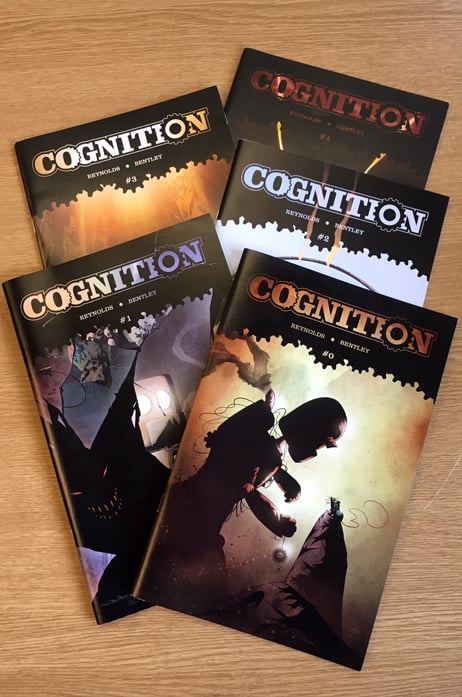 Cognition Complete 5 issue set (1st Arc)
£7.50
Cognition black & white, supernatural adventure comic that follows the exploits of a steam-powered automaton inhabited by a human spirit called Cal and a demonically possessed mouse named Sigma. They battle spirits, monsters and folkloric nasties for the British Occult Secret Service (BOSS) during the 'Golden Age' of the Victorian era.
'BOSS' investigate a string of supernatural phenomenon which lead them to uncover a plot by an arcane society to break an ancient spell that protects the British Empire.
This pack contains all 5 single issues for a special offer price.
Ships from UK.
Shipping costs to UK:
£2.50
(£1.00 when ordered with any other product)
International shipping can be made available upon request.
Contact me for a quotation.