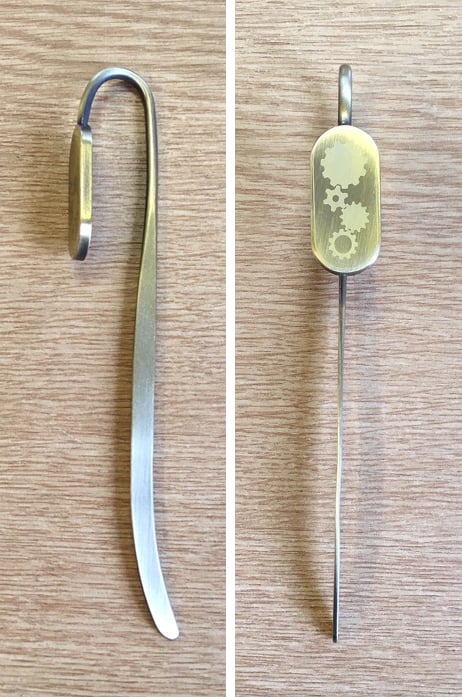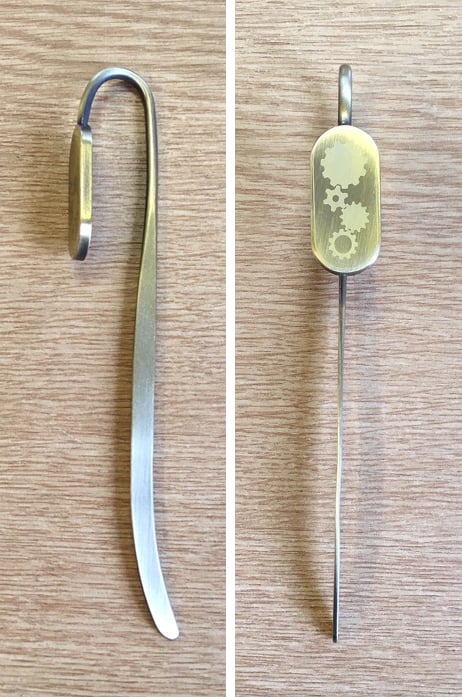 Cognition Metal Bookmark Hook
£3.75
Metal bookmark hook.
Plated with an antique brass finish and laser engraved with a cog motif, fits nicely with the story and period, but not explicitly 'branded'. It can simply be a nice bookmark that you got someplace.
Dimensions: Approx 135mm in length. The oval tab is 15mm x 32mm
Ships from UK.
Shipping costs to UK:
£1.00
(£0.50 when ordered with any other product)
International shipping can be made available upon request.
Contact me for a quotation.